Now, for the entree, this is a very simple paella but, quite tasty. Most paellas include chicken but we only had 2 hours in my class to make four recipes.
Saffron, while pricey, it's worth it; it's believed to stimulate sexual desire in women.
Garlic; the ancient Romans so believed in the love powers of garlic they consecrated it to the goddess of fertility, Ceres.
Shrimp provides iodine; an iodine deficiency can result in reduced sex drive. Shrimp protein breaks down in the body to the amino acid phenylalanine, proven to increase levels of sex drive-boosting neurotransmitters in the brain according to eatsomethingsexy.com.
Serves 2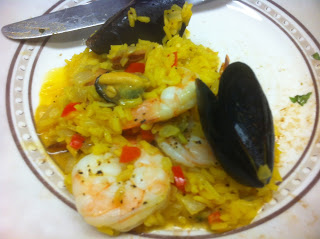 Ingredients
1 1/4 cups Low sodium chicken stock
1/8 tsp Saffron threads
1 Tbsp Extra virgin olive oil
1 Small onion, small diced
2 Cloves garlic, minced
1 Small red pepper, small diced
2 oz. Pre-cooked andouille or chorizo sausage, sliced
1/2 cup Long grain rice
6 Large shrimp
6 Mussels, de-bearded
1 Tbsp Fresh flat leaf parsley, minced
Salt and pepper, to taste
Preparations
Heat chicken stock over low heat and dissolve saffron in the stock.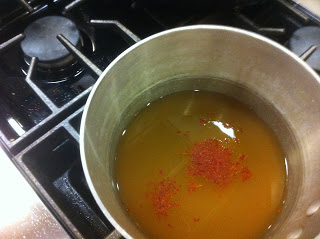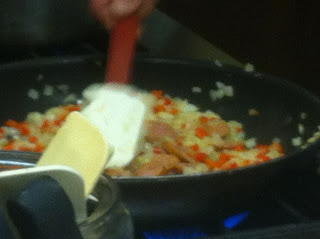 Heat olive oil in a large skillet or paella pan over medium high heat; add onion and red pepper and cook until barely soft. Add sausage and cook until lightly browned.
Add garlic and rice and cook for one minute, then add saffron stock, cover, and bring to a boil. Reduce heat to simmer and cook for 15 minutes.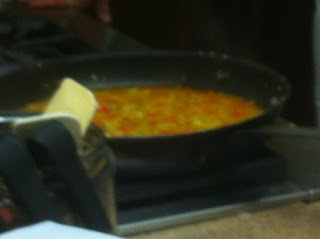 Stir rice, then lay shrimp and mussels on top of partially cooked rice, replace cover, and cook until rice has absorbed all the liquid, the shrimp are cooked, and the mussels have opened, about 5 minutes more. Discard any unopened mussels and sprinkle entire dish with parsley. Salt and pepper to taste and serve immediately.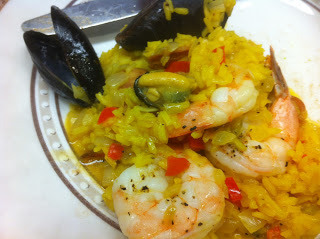 Buen Appetito!