I bought a cast iron skillet and couldn't help remembering how my Mom used hers to make cornbread when I was a child. She'd put oil in the skillet and put it in the hot oven. She would then quickly mix up the cornbread batter from scratch. She'd pull the hot skillet from the oven and pour in the batter. The batter sizzled as she poured it into the skillet; then, she put it into the hot oven. And I'd stand around waiting for it to finish baking so I could have a slice while it's warm. It's nothing like warm cornbread, slicing it open and adding butter. Hmmm……
I decided to take that childhood memory up a notch by adding extra ingredients to the traditional cornbread batter.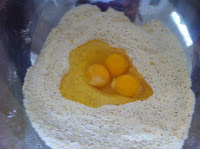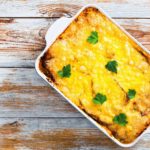 Ingredients
1 cup cornmeal
1 cup flour
4 Tbs sugar
4 Tsp baking powder
1 Tsp salt
3 eggs, beaten
1/4 cup vegetable oil
1 1/2 cups of buttermilk
1 small can of creamed corn
1/2 green bell pepper, chopped
1 jalapeno, chopped
1 cup shredded sharp cheddar cheese
Instructions
Preheat oven to 450. Mix dry ingredients (cornmeal, flour, sugar, baking powder, and salt). Add beaten eggs, oil and buttermilk and mix until thoroughly incorporated. Add creamed corn, bell pepper, jalapeno, and sharp cheddar cheese; and mix until incorporated. Pour batter into greased 9 inch baking pan or 10 inch hot-greased skillet. Bake for 30 - 35 minutes.
Oh my goodness, it is truly truly delicious.  The aroma coming from the oven will make your mouth water.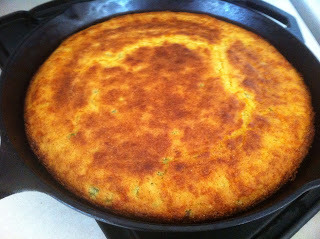 Bon Appetite!